1. Still Life 2. Trigger Safety Happy 3. Love Lust Blues 4. Okazaki 5. Hallucination State 6. Imaginal 7. Chasing Monsters 8. Hester 9. FIVE 10. Haunting
2023 self-released
---
---
When it comes to particularly chaotic and vicious hardcore/metal in the United States, the north and specifically Massachusetts has always proven a fertile breeding ground, home to legends Converge in addition to new rising stars Vein.fm. Bent also hail from this state, and it's crystal clear from the opening of their debut full length Imaginal onward that they're pulling plenty of inspiration from those bands, combined with a heavy dose of the late Every Time I Die's rock and roll swagger. And while there have been countless artists that have attempted to capture the same hard hitting impact that chaotic metalcore bands had in the late 1990's throughout the 2000's and certainly the subgenre has suffered from it's fair share of oversaturation like most others, Imaginal is fortunately full of enough ass kicking riffs and standout moments to stand out from the pack.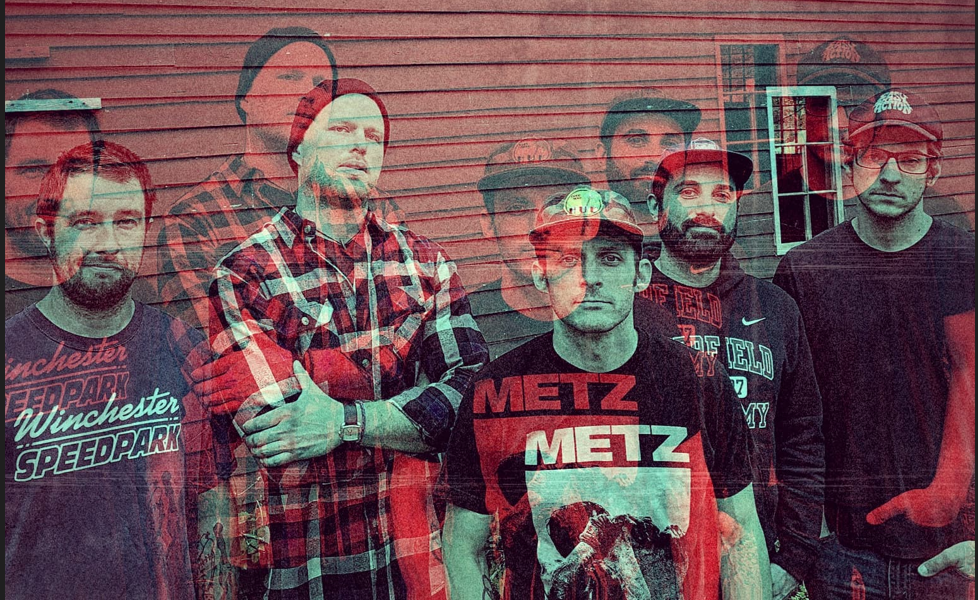 advertisement
As soon as opening track "Still Life" kicks into full gear post intro, Bent go to 100 and stay there for the entire duration of Imaginal. Chaotic thrash rock influenced riffs transition into huge, heavy southern fried breakdowns and back again, with the vocalist's unhinged screaming bringing fitting as a perfect match to the instrumentals, bringing back memories of Keith Buckley's passionate vocal performances on early Every Time I Die records but in a slightly deeper register. The afrorementioned's penchant for injecting the catchiest elements of rock and roll into metalcore is also on full display here, with the level of intensity never wavering yet never taking away from the catchiness of the guitarwork and that Bent frankly give off the impression that they're having the time of their life laying waste to everything around them. Brevity is also a plus here, with a 10 song, 28 minute runtime ensuring no one section of a song overstays it's welcome.
advertisement
There are also plenty of left turn moments that give
Imaginal
its own identity, like the catchy anthemic melodic midpoint build up in the middle of "Trigger Safety Happy
"
that eventually explodes into a melodic guitar lead ending that could easily come from a
Fall of Troy
record, or the ethereal, post rock influenced end of the aptly named closing track "Haunting". In fact, while melodic guitarwork and melody in general has always seemed like an afterthought to many chaotic hardcore bands (and personally I'm in the camp that believes that's usually for the best), I have to give props to Bent for bringing some truly great melody to the table via guitar. It's memorable in it's own right and never feels like an odd fit anywhere it's inserted. While some songs on
Imaginal
are definitely more memorable than others, in general the songwriting chops on display here are incredibly impressive for a debut, self released record. As for the recording itself, while it does lack a bit of the heft and punch that many modern metal bands benefit from, it's far from poor quality and does little to take away from the quality of these songs.
advertisement
Bottom Line: Bent are admittedly thousands of miles away from reinventing the wheel on this one, but the strong songwriting and performances on Imaginal are more than enough for me to recommend this to anyone who's a fan of heavy and chaotic metalcore. It's an extremely impressive debut release that points to a ton of promise moving forward.
---